Driving Lessons for Thetford and Surrounding Areas
I am a lady driving instructor offering high-quality driving lessons in the Thetford area. My approach is gentle, patient and relaxed to encourage learning, yet I structure each lesson carefully to let the pupil gain the maximum benefit from each lesson.
I use up-to-date modern teaching techniques that involve real driving for the WHOLE lesson.
High Pass Rate With Minimal Lessons
Some of the ways that my teaching methods can reduce the number of lessons that you need to pay for are:
My thorough knowledge of the Bury St Edmunds driving test routes and of the roads in the Bury St Edmunds and Thetford areas mean that I incorporate into each lesson the different roads and type of driving situations that you will encounter in your test.

Students spend the whole of each lesson driving and do not "waste" a proportion of each lesson on theory - theory and hazard recognition are taught in real driving situations and I advise students how to learn theory at home.

The car (a Ford Fiesta) is light and responsive and so makes driving manoeuvres easier.

I keep detailed notes of each lesson so that together we can set a structured objective for the next lesson and ensure that students follow a different route with each lesson.
Where students are able to practice with parents or friends, I often set homework to speed up the learning process.
Client centered learning.
The number of lessons required to pass a test varies from person to person, but my goal is to let each student pass their test (and be able to drive safely thereafter) with the minimum number of driving lessons.
Types of Driving Lessons Offered
I offer the following types of driving lessons:
Driving lessons to pass driving test
Semi-intensive courses
Pass Plus course
Refresher courses to those who have not driven for a while
Remedial lessons to those who have failed a driving test
Remedial lessons to those who have been disqualified and who must take an extended driving test
Lessons for foreign nationals who have passed their driving test abroad but may not be used to our roads and conditions
Driving lessons for those with dyslexia, autism or learning disabilties
Driving Lessons Thetford: Areas Covered
I teach students from Thetford and all outlying villages such as Wretham, Croxton, Roudham, Rushford, Euston and Elveden.
As the driving test is in Bury St Edmunds, I let students drive into Bury St Edmunds during each lesson so that they gain experience of the roads that they will encounter in their test. See my policy on flexible lessons (lesson lengths and pick-up/drop-offs).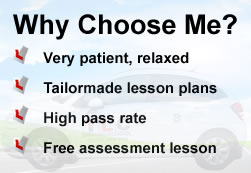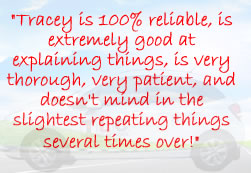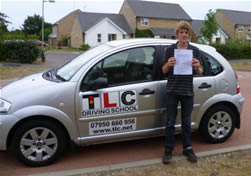 A student who passed first time with TLC Driving School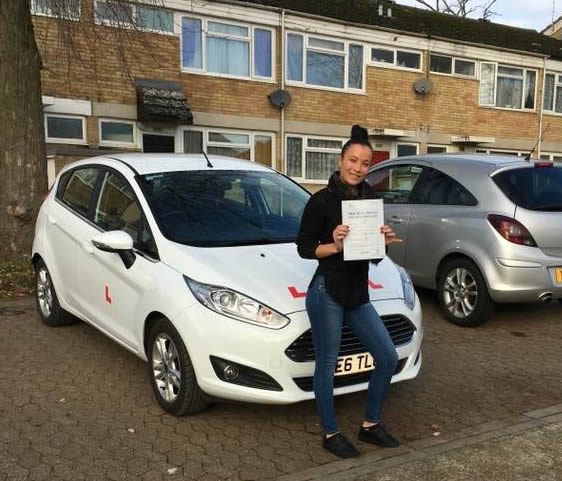 Another first-time pass for a Thetford student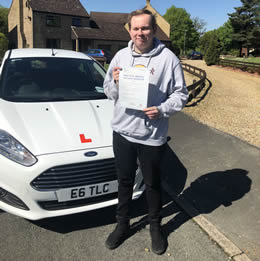 Another success